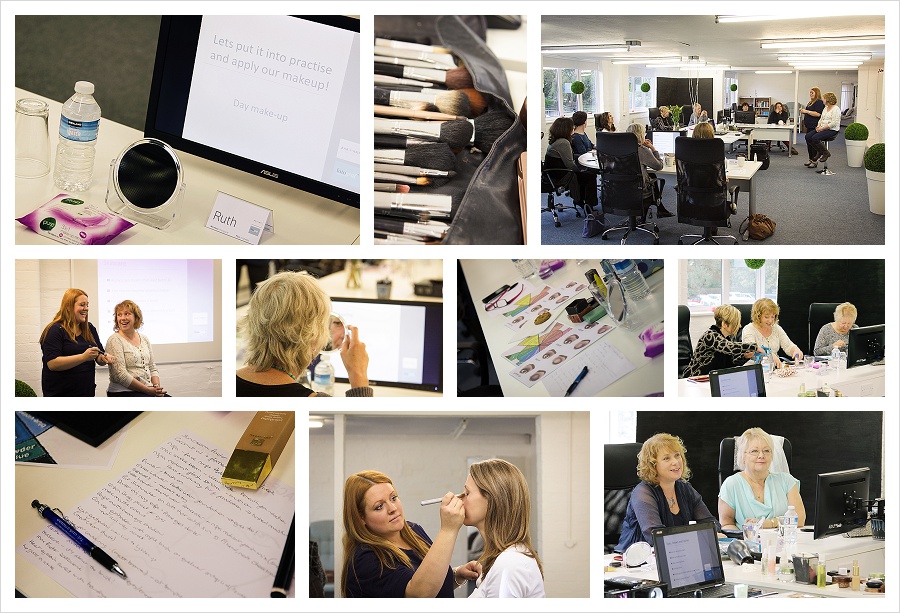 We had a fantastic day with fabulous ladies, and I just want to share a glimpse behind the scenes from this event.

Professional make-up artist Jessica Strutt does make-up for my boudoir shoots, and we somehow got taking about how we both work with a lot of 50+ ladies and how we enjoy it. Jessica talks a lot to women about how skin changes when we get older, and in general women can lose their way a bit when it comes to make-up. At what age do you stop wearing false eyelashes? How do you move away from blindly doing your make-up the same every single day for years and years? So, we came up with idea of hosting a day, just for 50+ women where we would teach them how to do great make-up, and show them how fantastic they look by doing some elegant portraits of them.
We had 10 spaces and they filled up very quickly (including a couple of not yet 50, but still fabulous girls!)
One the day, everyone arrived with suitcases full of clothing options, make-up bags at the ready and full of excitement. Fuelled by chunky chocolate biscuits, teas and coffee the morning started with Jess showing everyone how to do a flawless daytime make-up, and everyone then had a chance to apply the techniques on themselves, with Jess on hand to help out. As the girls finished their make-up they moved on to having their pictures taken. We did a set up that looked great as an elegant portrait but could also be used as a professional profile image.

After a tapas inspired buffet lunch, Jess moved on to demonstrate how to achieve those smokey eyes look, for an evening out. There was a bit more scope for variation in the images in the afternoon, depending on what the girls had in mind. It turned out quite a few of them had arrived with a secret selection of lingerie and there were some brilliant boudoir shots at the end of it – some happy husbands at Christmas!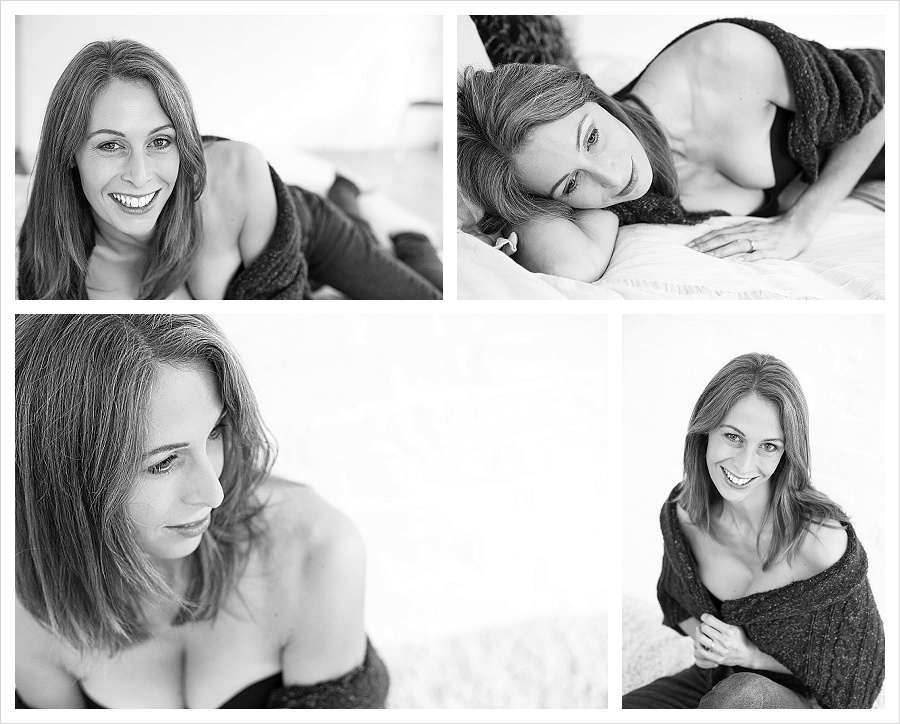 It was a very busy day, but both Jess and I loved every minute of it. The ladies were bussing and we are very appreciative for their positive contributions to the day. We learned a lot as well!
Here is some feedback from the day:
"Thank you for a lovely day on Saturday. It was indeed fabulous!"
"Liked all of it, Great make-up tips, lovely lunch, fun photshoot, nice company."
"Loved the boudoir photoshoot – was fun!"
"Everything was amazing. I can look at my self in the mirror and say not bad at all. I felt special having my photo taken."
"I loved getting the photographs taken and getting together with other women ans the ability to enhance our make-up was essential. The anticipation of seeing the photographs is a real buzz."
"It was all fantastic"
"I liked all of it! The make-up instructions was really informative and the photoshoots felt fun and relaxed. Made me feel more confident about doing my make-up and having my picture taken."
"I liked all of it. Learning about make-up application and all the clever tips."
"I liked everything, for the first time I feel I know how to apply make-up. I especially liked the boudoir photo session and a delicious lunch, thank you!"
Next event
You can see details for any upcoming days on the 50+ & Fabulous page"