There is no doubt that breast is best, but also no doubt that breast isn't always easiest! This local Mumpreneur's "Top up tab", is an impressive little invention to help new mums make it a bit easier...
I had the privilege of photographing baby Freya as a newborn, and I will always remember her as she is the only newborn I have met with a proper little belly laugh at just a few days new! So when Freya's mum contacted me about pictures for her new little invention the "Top up Tab", I didn't really have any hesitation in getting involved. It is hard work being a working mum, never mind starting a brand new business with a tiny baby to look after, so I have nothing but support and admiration for Sarah! And more importantly I genuinely like her product! I would instantly have bought one, if it has been available when I had my first baby.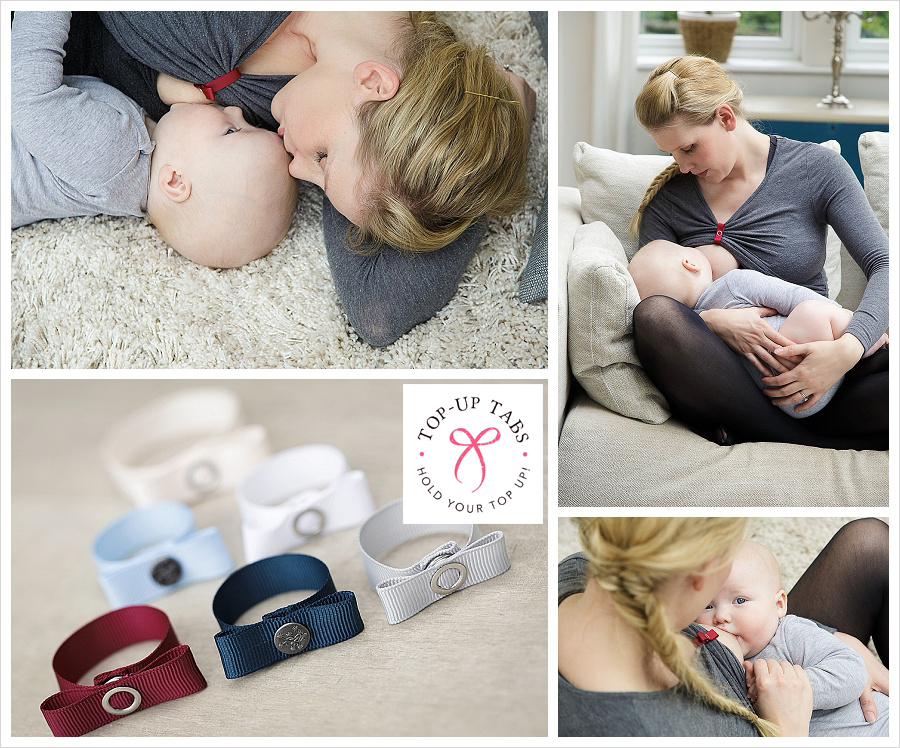 So one Thursday morning Sarah and three lovely models and their gorgeous babies came over for a business profile shoot for Sarah's new invention. What a treat, to have four babies at once, and a privilege to capture that precious breastfeeding bond. For most of us, breastfeeding our babies, is such a short period in life, and it made me realise I had just about forgotten about that time, and it did hands down make me miss it.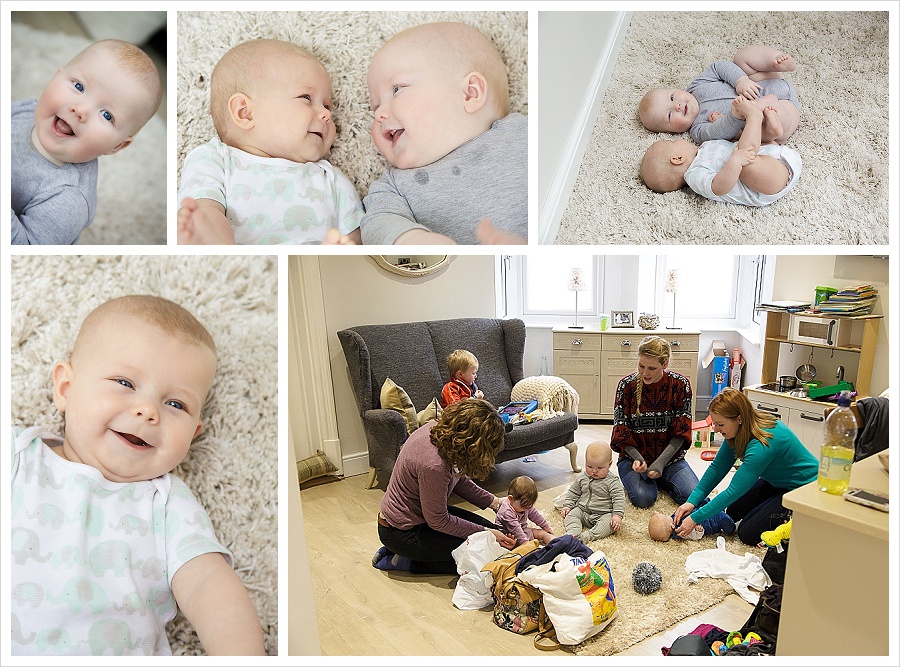 It also reminded me how mum is EVERYTHING to her baby. Those amazing melting moment smiles that babies give to their mums as soon as they see her. Weather they have just woken up and see her, or whether she has popped into the next room and reappears – magic big smiles! There is just nothing more important in their world at this time than their mum.

Anyway, enough of me melting over the babies… A bit more information about the Top up Tab. I liked it because it means no need to purchase expensive breast-feeding tops, you can use any of your normal tops, with just a vest underneath. You can attach it to you bra strap when it isn't in use, and not only will you always have it at hand, but it will also help you remember which side you are due to feed on next – anyone who has breastfed will recognise that once baby brain sets in you just can't remember which side you fed from last!!! Super simple but really helpful – perfect little present to anyone expecting a baby!
Corporate profile picture, with baby
Usually working mums try hard to look professional without a trace of aby, but for Sarah her baby was the initial inspiration, so I thought it would be nice to include them both in her "corporate" profile images. Which one would you chose?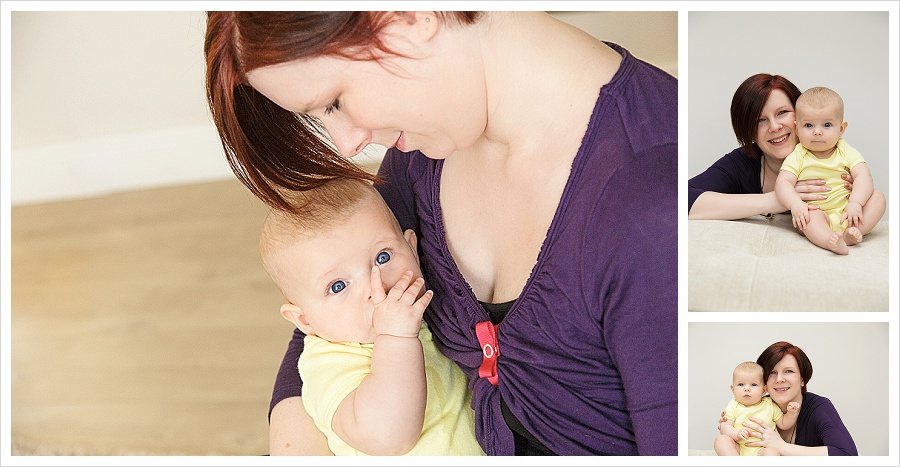 You can follow Sarah and her Top Up Tabs business adventures on Facebook at www.facebook.com/Topuptabs, I wish her all the very best of luck.