Christmas Mini 2021
November 27, 2021 @ 10:00 am

-

December 3, 2021 @ 5:00 pm

£45.00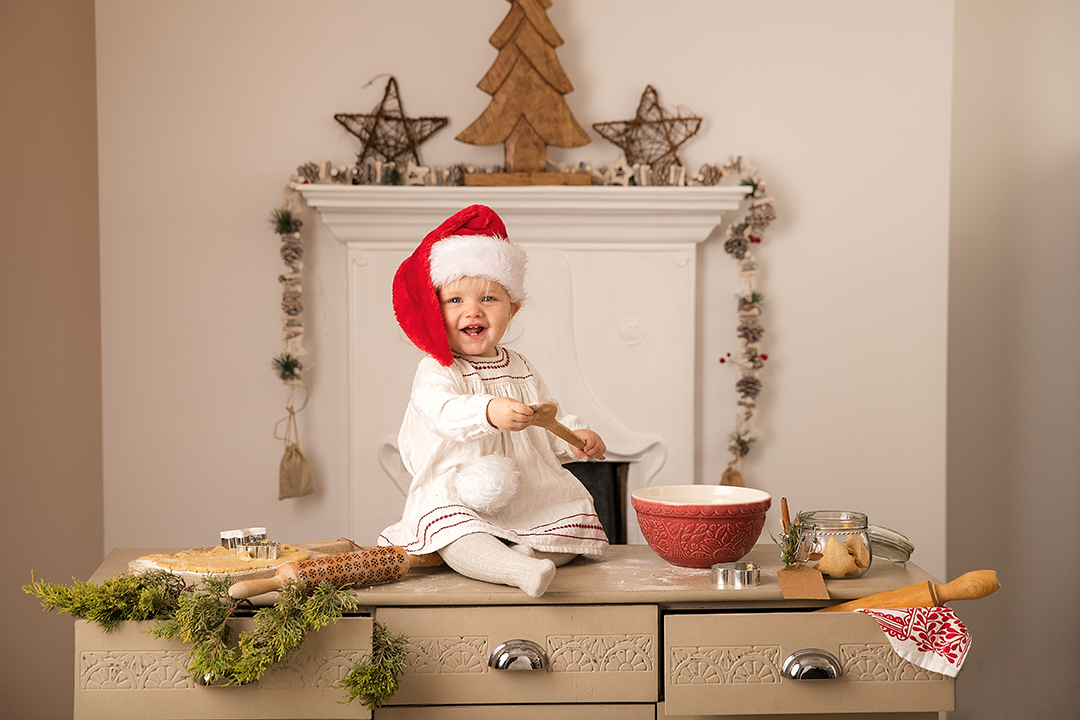 Cute Christmas pictures as well as perfect portraits – that is what you can expect at one of my Mini Christmas Photography session.
This is the only time of the year that I offer mini sessions! I have always been a bit mixed emotions about doing these, because I personally wouldn't just want just Christmas images, so in order to deliver both festive images as well as perfect portraits I really need a sensible amount of time for each customer, which means it isn't actually all that "mini".
So, my solutions is offering a handful of 30 minute sessions. This year I have a festive baking set up in the studio, but we will also do the plain white background from last year, and some beautiful portraits, or you can choose all plain portraits. I would also encourage you to bring some of your own props, to make the images super personal to you. Maybe you want some perfect portraits and just a quick picture of everyone in Christmas jumpers or pajamas. You can see some examples below for inspiration. I will send you a guide with ideas for what to wear and bring for the best images. November the 27th will be the baking set up, December the 4th is plain and/or minimal white Christmas set-up.
£145 – What's included?
It is £145 for the session. You pay £45 to reserve your slot, and the remaining £100 when your images are ready.
A 30 minute session (roughly 20min of photography) in my lovely Market Harborough Studio.
Choice of Christmas and/or plain portraits.
20 minutes between session to ensure the studio is cleaned and ventilated between families.
A session guide with tips for what to wear and props to bring.
A set of digital files in high resolution quality with print permission (of course!), I expect 5 files.
An image of your choice as a beautiful Fine Art Print, hardback mounted 9×6.
Permission to feel super smug that you have started your Christmas shopping, AND you get to have gorgeous portraits of your children at the same time ;o)
What about covid?
If restriction are put in place that prevents the sessions from taking place, I will move the sessions further ahead. These are silly cheap sessions with me, so regardless of when they might end up taking place, it's a steal, and I promise you that I will fit you in. Even if it ends up being in the New Year. If you are using these as presents, and we simply aren't able to complete the session this year, you could always wrap a frame with a pretty note saying "picture to follow shortly" 😉
Example gallery
More examples coming soon…